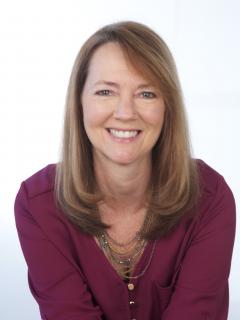 Katherine Anderson L.Ac, FABORM
Katherine Alexander Anderson, MBA, DACM,,L.Ac. FABORM, is the current President of the American Board of Oriental Reproductive Medicine (ABORM), and is leading the organization to ensure patients worldwide receive care from the most highly skilled practitioners.   With over 20-years experience in the healthcare industry including long term and sub-acute care and diagnostic laboratory clinical operations, Katherine has been on the forefront of delivering quality patient care for decades. Nationally board certified in acupuncture and oriental medicine and having worked extensively in western medicine, Katherine understands an integrated approach to healthcare. She has clinics in Maine and New Hampshire and has dedicated her practice exclusively to reproductive issues and women's health.
She completed her Chinese medical school training at the New England School of Acupuncture where she studied Chinese acupuncture, Japanese acupuncture, and Chinese herbal medicine. She is board certified in acupuncture and Chinese herbal medicine (Dipl.OM) by the National Commission for the Certification of Acupuncture and Oriental Medicine (NCCAOM). She obtained her Bachelor of Science degree in Health Management and a Master's Degree in Business Administration from the University of New Hampshire.  She completed her clinical doctoral studies at the Pacific College of Oriental Medicine and is a PhD candidate with Shulan College and Nanjing University of Chinese Medicine.  She is conducting research on the effects of acupuncture and Chinese herbal medicine on infertility and menstrual cycles.  She is an international speaker and is passionate in educating women about the benefits of Chinese medicine and its profound effects on their cycles and overall health.