Speaker:
Fiona McCulloch, BSc., ND
Reproductive immunology is an important hot topic in infertility care, particularly in complex cases. This talk will address how to identify and treat from a functional medicine standpoint, immunological factors involved in infertility, IVF failures, and recurrent implantation failures and miscarriage. Details will be given from an evidence-based view on how to calm a variety of immunological parameters found in infertility including addressing T helper cell ratios, thrombophilias, T-regulatory cell balance, endometriosis, and systemic autoimmune disorders such as autoimmune thyroiditis. 
Information will be provided on the association between autoimmunity and premature ovarian aging and how to clinically approach these cases. The complex topic of methylation, genetics and MTHFR, on immunological parameters will also be touched upon. Treatment in the natural medicine clinic, and integration with conventional fertility care will be outlined. Overall, this talk should give a practitioner an approach to understand and treat complex reproductive immunology cases safely with natural therapeutics.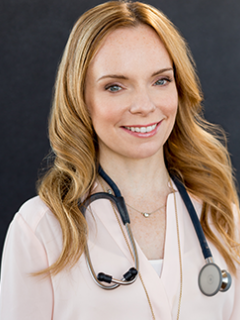 Fiona McCulloch, BSc., ND
Dr. Fiona McCulloch, the founder and owner of White Lotus Integrative Medicine in Toronto has worked with thousands of people seeking better health over the past 18 years of her practice. Fiona is a graduate of the Canadian College of Naturopathic Medicine (2001) and the University of Guelph (Biological Science/Molecular Biology and Genetics). Fiona's book "8 Steps To Reverse Your PCOS" is a women's health best seller and her blog has an avid readership of 10s of thousands per month. She supports the growth of evidence-based natural medicine and peer-reviews for Natural Standard, a popular database of evidence-based natural medicine. As a woman with PCOS herself, Fiona is passionate about health education and advocacy for women with the condition.
She serves on the medical advisory committee of the PCOS Awareness Association and is a featured speaker at many events within the PCOS and infertility communities. She is a medical advisor to and was the sole developer of the nutrition program for the Open Source Health MyAva precision medicine platform. The myAva PCOS project is the largest system to use state of the art genetic and molecular research, science, evidence-based integrative medicine and technology to help the growing underserved community of women with PCOS.
Online courses by speaker offered through Healthy Seminars: