Speaker:
Rani Ayal Dipl. Ac. (IATCM)
- Sun Si Miao's Ghost points with a specific infertility emphasis on a few of the ghost points.
- An introduction to the concept of ghost possession, maybe the earliest pathogenic factor described in Chinese medicine
- Treatment strategies for common causes of infertility (PCOS, uterine myomas, endometriosis, unexplained) using specific points and needling techniques
- Case studies and clinical examples
Rani is teaching a full day Pre-symposium lecture on Thursday, April 30th, on  Rooting the Spirit: The treatment of neurological and psychiatric disorders with Sun Si Miao's 'Ghost Points'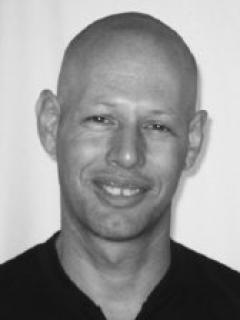 Rani Ayal Dipl. Ac. (IATCM)
Rani Ayal Dipl. Ac. (IATCM) has been studying and practicing Chinese Medicine since 1988.
Initially trained in Shiatsu and Meridian Acupuncture in Japan, Rani returned to Israel and continued his studies in Shiatsu, Acupuncture, Herbal Medicine, Tai Qi Chuan and Chinese Nutrition.
Upon graduating from "Medi- Cin" college of TCM in Israel Rani continued his studies in 5 Elements, Stems& Branches and Classical Chinese Acupuncture under the tutelage of Master Acupuncturist Joan Duveen in Holland, who continues to be his mentor till the present day.
Former head of the Shiatsu dept. at "Medi- Cin" college and the Acupuncture division of the Complementary Medicine Unit in "Sourasky Medical Center" in Tel Aviv, Rani has taught Chinese Medicine extensively to students and medical doctors in different programs throughout Israel.
Today Rani teaches a post- graduate course in 5 Elements and Stems& Branches acupuncture and maintains a private practice specializing in gynecology (especially infertility), pediatrics, oncology and the diagnosis and treatment of "difficult" diseases.