Speaker:
Anish A. Shah, MD, MHS, FACOG, Keith Bell, L.Ac.
A truly integrative presentation.  Co-presenting Keith Bell, L Ac. and Anish Shah, MD
Talk Description
Birth control pills have become widely used in current western fertility practices. We will aim to discuss the pros and cons and present alternative and integrative options. 
Objectives:
1. Review current use of oral contraceptive pills (OCPs) in western medical practices (ie. synchronizations of follicles prior to IVF stimulation, suppression of pituitary in the setting of an ovarian cyst).
2. Functional medicine detoxification protocols for a long history of OCP usage
3. Alternative options to the OCP in the management of fertility care; an integrative approach
4. Review case studies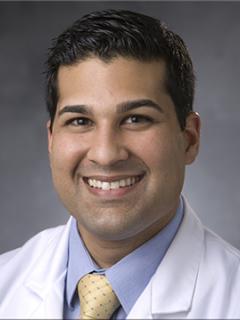 Anish A. Shah, MD, MHS, FACOG
Dr. Anish A. Shah believes in patient-centered fertility care. Before arriving to the Richmond Center for Fertility and Endocrinology, he was on the medical staff at Duke University Medical Center. While at Duke, his patient satisfaction scores (Press-Ganey) were consistently in the top percentile among over 500 physicians. He credits this achievement to his philosophy that "every patient is like a member of my family."
While at Duke, his primary focus of research was improving fertility care by reducing miscarriages and improving safety. He also obtained a master's degree in Health Economics and Clinical Research from Duke University. With this background, he researched how to reduce twining and high order multiples from IVF by develop inputs into complex mathematical models that can study both healthcare economics and quality.
Dr. Shah grew up on the coast of North Carolina. He obtained his undergraduate degree in Public Health from the University of North Carolina at Chapel Hill with honors. After working in Nicaragua trying to improve the healthcare of women and children, he attended the Medical College of Virginia in Richmond for his medical degree where he was awarded a scholarship. He then completed a residency in Obstetrics and Gynecology and a three-year fellowship in Reproductive Endocrinology and Infertility at Duke University. He was awarded multiple teaching awards and as a chief resident was asked to participate in the first single incision laparoscopic procedure in the southeast. He is board certified in Obstetrics and Gynecology and is a Fellow of the American College of Obstetrics and Gynecology (FACOG).
Dr. Shah specializes in assisted reproductive technologies (i.e. IVF and ICSI), pre-implantation genetic diagnosis (PGD) and screening (PGS), third party reproduction (donor eggs and embryos) and complex minimally invasive fertility surgeries. He worked closely with medical genetics at Duke to create a more comprehensive approach to reproductive genetic care including comprehensive chromosomal screening (CCS) evaluation of embryos, which reduces miscarriages. During his almost 10 years at Duke, he trained with some of the nation's leaders in minimally invasive surgery (laparoscopy, robotic surgery, and hysteroscopic surgery). As a researcher, Dr. Shah has received many awards including the prestigious investigator award at the Society of Gynecologic Investigation Conference in 2010. Ultimately, his efforts led him to be the first member of the Duke Department of Obstetrics and Gynecology to receive a $200,000 Health Services Research Fellow award provided by the National Institutes of Health (NIH) to train to improve quality of care in fertility care. In addition, he has authored numerous papers, abstracts, and lectured extensively on topics relating to fertility and reproductive endocrinology.
Dr. Shah is a member of American Society for Reproductive Medicine, the Society of Reproductive Endocrinologists, the Society of Reproductive Surgeons, and the Society for Assisted Reproductive Technology (S.A.R.T.). He is on the Medical Staff at Virginia IVF & Andrology Center and Henrico Doctors' Hospital.
In his spare time, Dr. Shah enjoys hiking, running, scuba diving, and spending time with his wife and son.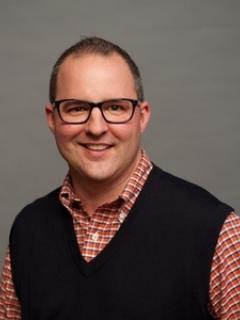 A native Virginian, R. Keith Bell is a nationally recognized expert in the field of Holistic Health. He has spent over 20 years studying and practicing the healing arts and Oriental medicine. In 2000, Keith opened Oriental Medicine Specialists, the first medical clinic in Richmond to offer the full scope of Oriental medicine, including acupuncture and Chinese Herbology. OMS is now Richmond's premier Holistic Health Center and in 2005 Keith expanded his practice to include his Conscious Conceptions Program, the first comprehensive holistic fertility program in our area.
Keith is also committed to bringing education and inspiration to Richmond. He co-created and produced the Mid-Atlantic Holistic Health Conference in 2003 and 2004 which brought world renowned experts on holistic health to Richmond. Pioneers like, Keith's personal friend and mentor Joan Borysenko, PhD; Larry Dossey, MD and wife Barbara Dossey, PhD, RN; and world renown scientist Candace Pert, PhD. In 2005, Keith began working extensively with James Madison University, developing and teaching new courses that brought holistic theory to several programs. Keith also welcomes Residents from Virginia Commonwealth University's School of Medicine into his clinic, providing supervision and offering our next generation of doctors firsthand experience with Holistic medicine.
In the coming months Keith will be presenting more classes and workshop for the general public while he continues to provide quality health care to our community. If you are interested in having Keith speak to your class or community group, or if you'd like to schedule an appointment, please give his office a call. They'll be happy to help you.
R. Keith Bell offers the following online fertility course through Pro D Seminars aproved for CEU/PDA/CPD