2020 Integrative Fertility Symposium Exhibitors. A destination conference which is why approximately 80% of the attendees are from the USA
Scroll down below to learn about 2020 IFS exhibitors, and visit their website.
LOCATION
Simon Fraser University Harbour Centre
515 West Hastings Street
Vancouver, British Columbia V6B 5K3

EXHIBITOR HOURS for IFS 2020
Thursday, April 16th - 4:30 PM – 9:00 PM (set up)
Friday, April 17th - 8:00 AM – 6:00 PM
Saturday, April 18th - 8:00 AM – 6:30 PM
Sunday, April 19th - 8:00 AM – 2:00 PM (removal by 4:00 PM)
Note: Platinum & Gold Exhibitors also exhibit all day Thursday, April 25th for the pre-symposium day starting at 9:30am. Silver and Bronze set up begins Thursday at 4:30pm

SHIPPING TO THE IFS
If delivering materials to SFU please clearly label your boxes as follows:
- Address it "Attention: Security"
- Include your company name and contact person, and contact number
- Write the event number (Event 134357), name of the event (INTEGRATIVE FERTILITY SYMPOSIUM), date, and start time of your event
-Include Event Manager name as a contact – C/O: Rachel Jones

Please note that the delivery address is as follows:
SFU at Harbour Centre
ATTN: Security
515 West Hastings Street
Vancouver, British Columbia
Canada V6B 5K3

Please clearly mark all boxes with the company name and contact number for ease of delivery.

RETURN SHIPPING AFTER THE IFS
Each exhibitor will be responsible for organizing their own courier pickup, and will need to call the courier service directly to have this arranged. Exhibitors must ensure that the way-bills are filled out accordingly. Please label each parcel with your company name, the event name (Integrative Fertility Symposium), and the number of pieces to be shipped (e.g. 1 of 3, 2 of 3, etc.).

Please note that each vendor will need to log their parcels in with security, and specify their company name, event name, and number of pieces for storage. Pickup can be arranged anytime after the event. As most courier services do not pick up on Sundays, security will store your items for courier pick up.
Any boxes that you no longer require need to be broken down. Housekeeping at SFU Harbour Centre will dispose of these boxes.

BOOTH SET-UP
Thursday, April 16th, 2020, 4:30 PM - 9:00 PM

BOOTH REMOVAL
Sunday, April 19th, 2020
Symposium ends at 2pm (last break at 11:30 AM – 12:00 PM)
Exhibitor take down may begin at 12:00 PM – must be completed by 4:00 PM

SOLICITING
Non-exhibitors or representatives of non-exhibiting companies will not be permitted to canvass or solicit business in the exhibit area, at the meeting site(s), or in the host hotel.

SECURITY
Security will be on duty during non-exhibit hours. Simon Fraser University shall not be liable for any loss of or damaged goods or property, prior to, during, or subsequent to the time of the exhibition. Exhibitors are responsible for their property.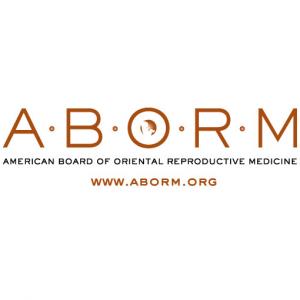 The ABORM has been formed by leading professionals in Oriental Reproductive Medicine who have come together voluntarily with a resolve to meet the patient and physician demand for a demonstration of knowledge of care in this field. We have recognized the need for a certification to maintain that practitioners who are treating patients with Oriental Medicine in the field of Reproductive Health are doing so with an advanced knowledge and experience, and to allow practitioners to demonstrate their knowledge through the process of voluntary examination.
The ABORM is a non-profit 501(C)6 corporation devoted to teaching, research, and the practice of Oriental Medicine as it relates to the treatment of reproductive disorders. The ABORM respects the training and lineage of all practitioners who work with reproductive disorders. Our medicine is holistic in nature, and that holism must be retained as we choose to gain advanced knowledge in the treatment of fertility with Acupuncture and Oriental Medicine. In the interest of the health of all our patients, and the advancement of the AOM profession, ABORM asserts the right of any practitioner to gain advanced knowledge in any area he or she chooses to study.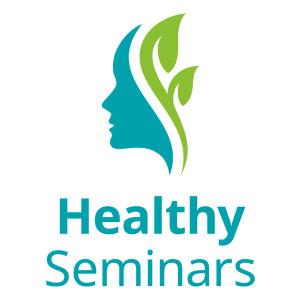 Healthy Seminars is dedicated to being the leader in providing quality continuing education for practitioners. Healthy Seminars provides seminars, workshops and courses that foster the individual's commitment to life-long learning, optimal development, and maintenance of knowledge and skills. The deeper your knowledge, then the stronger your confidence, which leads to success.
Healthy Seminars Offers:
Related Conferences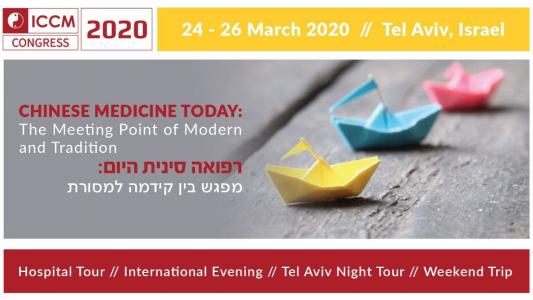 2020 ICCM Congress, Tel Aviv
Since 2007, the ICCM Congress is the biggest event for Chinese Medicine in Israel, bringing each year world-renowned professionals from abroad for a 4-days professional and educational conference, allowing Israeli and International therapists to learn and share knowledge together.
ICCM Congress #12 will be held in Tel Aviv from the 2nd of April until the 4th of April 2019. More details found here.